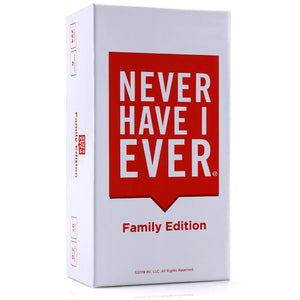 Never Have I Ever - Party Card Game, Family Edition, Ages 8 And Above
Never have I ever party card game, family edition, ages 8 and above. The ultimate party card game for the family that loves to laugh together… and occasionally at each other!
How to play 224 cards specially curated to make the whole family laugh 6 paddles. 2 – 6 players. Ages 8+.