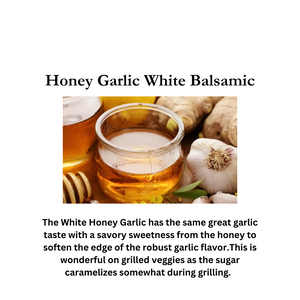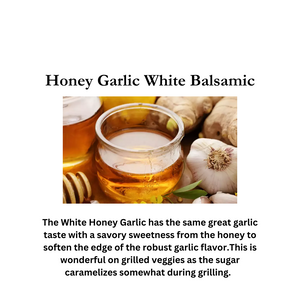 Honey Garlic White Balsamic
The White Honey Garlic has the same great garlic taste with a savory sweetness from the honey to soften the edge of the robust garlic flavor.This is wonderful on grilled veggies as the sugar caramelizes somewhat during grilling.
It is perfect for Mediterranean food since both garlic and honey complement the bright fresh flavors found in this cuisine. Use it in salad dressings, marinades, the possibilities are endless.