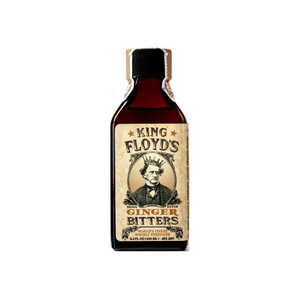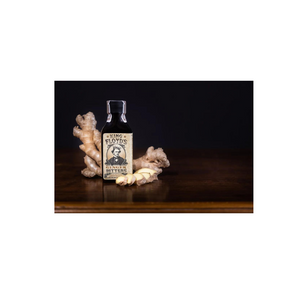 King Floyd's Bitters Ginger
KING FLOYD'S® Ginger Bitters is made with organic Ginger Root, lightly sweetened with Pure Maple Syrup.  This sturdy flavor has been used for centuries to help aid digestion and overall well-being. Blending a tangy burst with a vibrant spicy note, this twist on a classic will elevate many different cocktail recipes as well as culinary delights!
Ingredients:
Mountain Spring Water, Alcohol, Organic Ginger Root extract, Organic Gentian Root Extract, Maple Syrup.