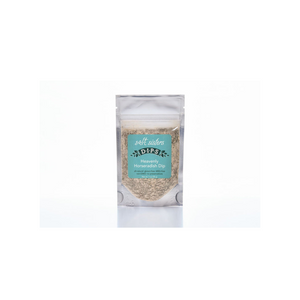 S.a.l.t. Sisters - Heavenly Horseradish Dip
Made for those who love the addictive heat and spice of horseradish. There is nothing bashful about this delicious dip
!   Accented by hints of lemon and parsley, anchored by the earthiness of celery seed and with just a note of smoke, this is a guaranteed crowd pleaser.
Veggie Dip
: Mix 3-4 tablespoons with 1 1/4 cup sour cream and 3/4 cup mayo.  For some zing, squeeze in a bit of lemon juice or add a splash of vinegar
Ingredients
: Horseradish, hickory smoked salt
 , parsley, garlic, lemon juice powder, paprika, onion, celery seed.