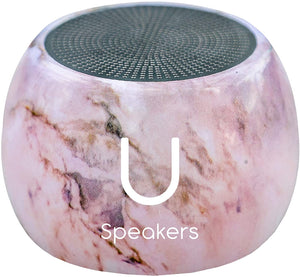 U Speaker Boost- Gemstone
The U Speaker was designed with you in mind. Lightweight, with exceptional sound, this palm-sized speaker is intended to be with you at all times.
Enhanced sound technology and perfectly balanced subwoofer make this speaker extraordinary in performance. Pair 2 U Boost speakers for an incredible surround sound experience.  
And since it's all about you, we added a selfie remote-control feature to capture your best moments while listening to your favorite beat.