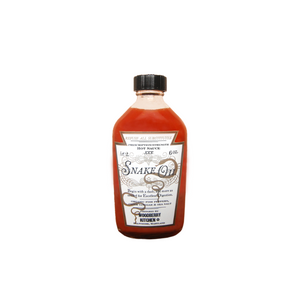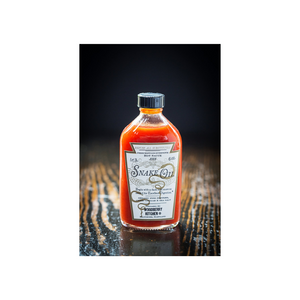 Woodberry Kitchen's Snake Oil Hot Sauce
Snake Oil Hot Sauce is brought to you by award-winning Baltimore chef and Woodberry Kitchen owner Spike Gjerde. Snake Oil is made from Chesapeake fish peppers that are ground, aged in oak barrels, and brewed following chef Gjerde's proprietary recipe.
Sprinkle Snake Oil on oysters, eggs, popcorn and just about anything else you love hot sauce with!

Ingredients: Fresh Fish Peppers, Cider Vinegar, Sea Salt.